Sell saga: So far I've had two offers on my home and both deals were so screwy I had to say, "No thanks", even though I really want my house to sell. I can look at the price offered and say, "Great deal, where do I sign?" but the details in each offer were such that if I had signed I would have been in a very vulnerable legal and financial situation.
Search saga: I've put a total of three offers on three abodes. The first two I lowballed and got kicked out of the running by people willing to pay top dollar. This third offer is a little more special. It's not near the train tracks, and it's only 10 minutes away from work. But it's ...maybe dead, maybe still breathing. It's like a dating scenario, where the dates went well, had a several very nice moments and the potential for something more is in the air. The gentleman says, "I'll call you." …and then nothing. for three days. The sellers aren't even getting in touch with their agent to give him an answer. So my guess is: no deal. And the search goes on.
Here's a picture of the house on which I've made the offer: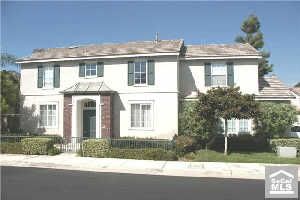 Even though I know it most likely won't be in my future, I still look at the picture and imagine the possibilities. Kinda like dating.