I'm embarrassed to show you my back yard. The previous owners didn't do anything with the corner yard, so it consists of cinderblock walls, poured concrete and dirt. No imagination. No greenery. No nice place for my dogs to pee (there's no grass to soak up the pee smell, it's a bit musky back there). Plus it's become infested with rats, and ants. Oh, joy.
The other night, around 11:00pm, I let my dogs out for one last piddle before hitting the hay. They went bonkers as they had discovered a rodent of some sort and were intent on trapping it. I knew I couldn't call them in, so I let them have at it. I was expecting a mouse, of which I have not fear, so I kept poking myself outside to watch their hunting antics. Since I really didn't want the lil bugger scampering into my house I decided to shut the door and let the dogs do their thing. Then I heard it. not a squeak, but a loud shriek - painful. pissed. What the hell did they catch?! It took a minute or two for the animal to die, then it was ceremoniously brought to the door for my inspection. It was the biggest rat I've ever seen.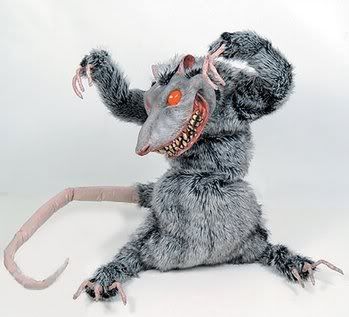 So, now I bring the dog food in each night to keep the dead rat's relatives away.
Oh, wait. This was supposed to be about my back yard. Well, anyways, I have my old gardener from my previous house coming over to check out the situation. I'd like to make that little back yard awesome: a fountain in the corner, maybe three dwarf Italian cypress along the east border…take out some of the concrete and have a raised flower bed added…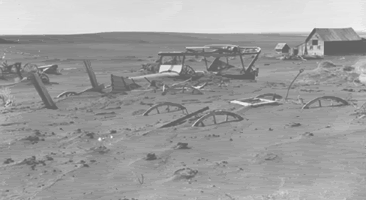 i dunno. it sure needs something.